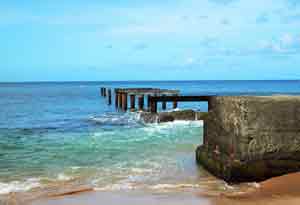 I rarely explore prompts categorized as "personal essay." I include them in a lot of suggested prompts, but they aren't often the focus of my blog since I generally talk about fiction.
But personal experiences bolster fiction. It's these experiences that allow authors to write what they "know." They lend realism to an otherwise imaginative tale.
When you choose a suggested prompt below, spend some time remembering the details of what occurred or visualizing events or objects before you start to write. Have things clear in your mind so they can be clearly articulated in the writing.
Here's Your Prompt:
Write about an event in your life that you considered bad – but turned out to have a good impact. Use a chronological format to pinpoint when your negative feelings turned to positive ones. Spend some time exploring your state of mind and what brought about the change.

Write about one day in your life which is particularly memorable: something that is so burned into your memory, you'll never forget. Tell what happened, but expound on the reasons it's so meaningful.

Have you ever been involved in a discussion or argument where you thought of the most right or perfect thing to say after it was all over? Here's your chance to change history: re-write the event as it should have gone, if you'd said the right thing at the right time.

Write about a time that weather impacted your life. In the essay, include details of the weather by using your senses: sight, sound, smell, taste and touch.

Write about a family tradition or heirloom. Has something been handed down for generations – or is something celebrated in a distinct or unusual way? Visualize the artifact, or recount the details of the celebration in general, or one in particular. Write a letter as though you were explaining these things to a younger family member. What makes them so important?

Write about a day in your life when nothing went right from the moment you got up in the morning until you pulled the covers over yourself in the evening at bedtime. How did you feel? (Frustrated? Angry? Powerless?) Think about one thing which could turned the day around. What would that be? How would you do things differently?


Good luck!



Have you read Sky Lit Bargains?

Forced to leave home when her twin sister marries because her new brother-in-thinks he's gotten a 'two for one' deal, Sigrid takes up arms to make her own way.



Photo Copyright © Randall White | Dreamstime Stock Photos