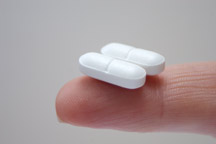 I'll bet you thought, when you saw the title of this prompt, that we'd be talking about two people.
Couples.
It's that close to Valentine's Day, after all.
And I admit, I thought about it—but what fun is that? So, today's prompt is about two of something—but not people.
Here's Your Prompt:

Pick an idiom, write about it – a poem, character sketch, story sketch, scene—whatever. Mind the rules: no people as principal "players" in the prompt…
two of a kind
of two minds
one step forward, two steps back
two birds with one stone
two shakes of a lamb's tail
it cuts two ways
two-timer
lesser of two evils
no two ways about it
can't serve two masters
knocked down a peg, or two…
two bricks shy of a load
eating for two
terrible twos
two-faced
Good Luck!