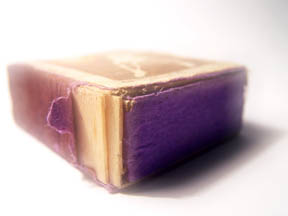 The blizzard dropped a lot of snow on us, and we were digging out for days. As a consequence we hadn't had mail delivery for nearly a week. But I finally got something in my mailbox yesterday.
There was the usual accumulation of junk newspapers and circulars, but there were also two padded envelopes and a larger box.
"What's in the box?" asked the Husband of Awesome™.
And I couldn't remember what I might have ordered.
That's what happens when a blizzard comes along and all you do is dig out for a week. Brain white-out. Snow blind. You forget about the things you ordered. Or the stuff you didn't order, but you knew was coming. Or that you're awesome enough that someone sent you a surprise. (It could happen.) 😉
Here's Your Prompt:
Imagine you've just received something in the mail. What's inside?

Imagine it's spring! You're digging in your garden, and the shovel hits something hard. You realize you've struck a tiny wooden chest. What's inside?

A woman packs a lunch for her (you choose) loving/cheating/scandalous/insane/generous/abusive/virile husband. What did she pack? What happens when he finds it?

A man pick's up his spouse's/sister's/niece's purse and it accidentally empties onto the floor. What's inside? What happens when he's caught handling that object?

Because it's cold outside, you order dinner and have it delivered. It arrives, you pay the delivery service and they leave. And then you open the box. It's not what you ordered. It's not even dinner. What's inside? And, what are you going to do with it?

Good luck!
(Oh, and in the box? The Christmas-gift yarn I'd ordered to knit a cardigan–my first try at sweater making. Wish me luck!)