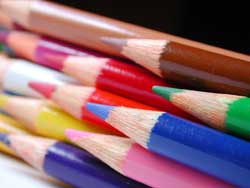 Did I get your attention?
The offer came at the end of last year for a novel that I've been shopping for a long time. It was from a highly respected company, and one I'd been courting for a while.
But the offer was bad. I had to walk away from it.
Why am I telling you this now?
Well…it explains the inactivity here on the blog, and gives me a chance to tell you about some changes.
The reason for the inactivity: I've been working hard to complete a three-book urban fantasy series. It's a bit of departure for me, since I usually like my fantasy in a fantasy world. But this character called to me.
As a result: I'll have an urban fantasy novel coming out at the end of May, just in time for Balticon. And because I'm not going to publish these books traditionally, I'll have the second book in the series out before the end of the year. (Maybe in time for your Thanksgiving pleasure. It all depends on how quickly I can get the manuscript back from the editor!) The third book is about one-third written–I hope to have it published by May 2015. (If not sooner.)
The first book has been copy edited and proof read, and I've been working with an artist for the cover. In fact: I made a decision tonight, and I'm just waiting on the artist to hand over the files.
When he does, I'll post the cover here to give you all an idea of what's coming in May.
So what does that mean for this blog?
It's going to be a lot more irregular, I think, until all the parts of this series are out. I've stopped my Friday Writing Prompts until I can get the series publishing bits under control.
(I'm planning a writing prompt book, too: but it's going to have to wait.)
And this Web site is likely to get a facelift, too: one where the front page becomes more static and the blog moves to a secondary page.
But everything is secondary to the novel. Thanks for your patience while we get that done!