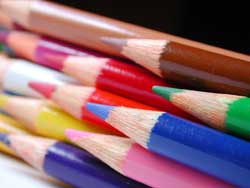 I've been traveling.
Last week it was a convention and this past week it was out of state for a friend's book launch.
Since I don't know whether I'm coming or going, I figured we'd do a little "best of" the writing prompts this week.
In honor of Friday the 13th, you could revisit the Attack of the Phobias Writing Prompt.
Here's one for poets: Structured Poetry, The Tanka
Here's a writing prompt about collections: What do your characters collect?
For something unthemed, you might try the Random Words Writing Prompt.
Have Fun!