I have been babying a few fig trees for the last few years, wrapping them up in blankets and straw each winter and letting them breath in the spring.
One has taken off really well, the other two only so-so. The second two are a different variety, so it could be that they're much more slow growing. I really need to do so some research on them…
In all these years, I haven't had a fig. But now I do! Check out this guy: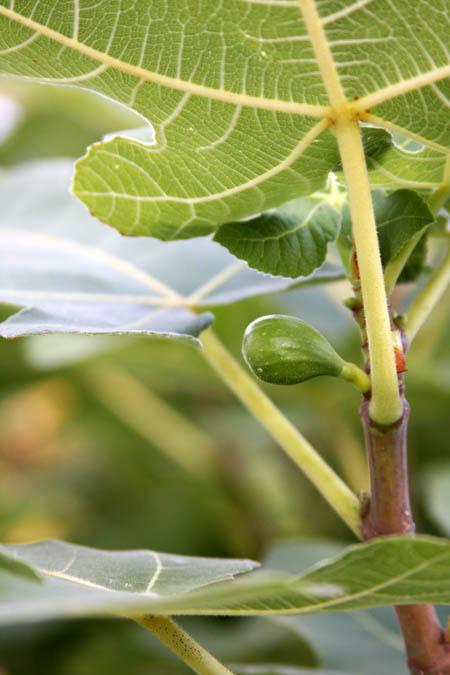 At first, I thought it was going to be the only fig, but then I noticed this little guy on the other variety of fig: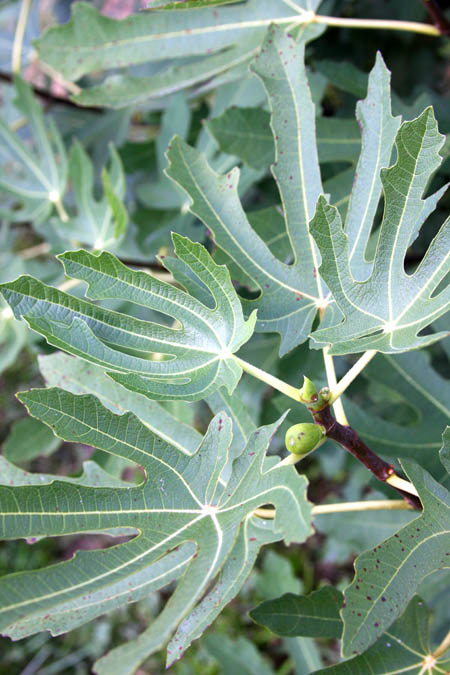 I know it's late in the season, and I can't help but wonder if we hadn't had that late frost in May this year if I wouldn't have seen these fellas earlier. I can only hope that we don't have an early frost: or else I'll lose these before they even get a chance.
For those who are wondering, here are my figs. The tallest tree towers over me by a good three feet, so I'd say it's close to nine or ten feet tall.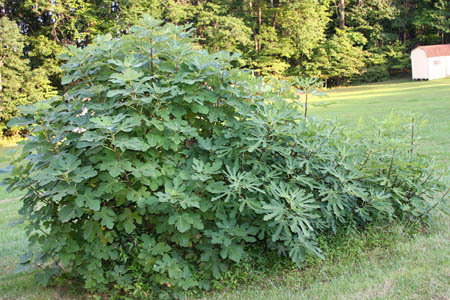 Keep your fingers crossed: no early frost!