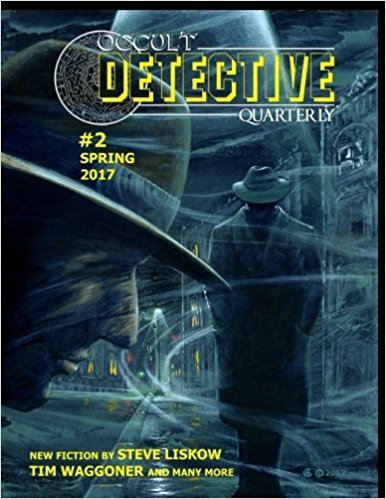 The latest edition of Occult Detective Quarterly contains a new Charm City Darkness short story called Light from Pure Digestion Bred.
The story takes place in the time frame between Book 2, A Favor for a Fiend, and Book 3, A Blue Collar Proposition. This is important because in that time period, Assumpta is still demon-marked. How the mark works is key to the mystery here.
I won't say too much more except in the story, Pournelle (the demon!) comes to Assumpta and asks for her help. Doesn't get any better than having your enemy coming to you, eh?
If you haven't read the magazine before, I urge you to read it! The stories are terrific, and the artwork is phenomenal. Digestion includes a fantastic drawing of Pournelle and Assumpta sitting at a table in the Charm City Brewery.