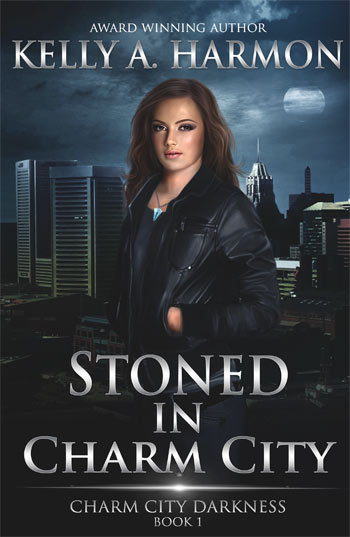 I can finally reveal the cover of my new book, "Stoned in Charm City!"
This is the first book in a series called "Charm City Darkness," and will be available just in time for Memorial Day. (Anyone going to the beach?)
The story is urban fantasy, and takes place in Baltimore City, hence the name of the series: Charm City Darkness. If you take a close look at the cover, you just might recognize the Inner Harbor in the background. I think the cover artist did a fabulous job.
I got a proof from the printer on Thursday and I think it looks just fabulous. Please let me know what you think!
(This means I'll have paperback copies for Balticon, too. Who's going to be there this year?)
Here's the blurb from the back of the book:
Forty dollars. Two crisp twenties. All that stands between Assumpta Mary Margaret O'Connor and homelessness.
For the price of forty dollars, she helps archeologist Greg LaSpina find something he's lost–and causes all Hell to break loose.
Literally.
With demons tormenting their every step, Assumpta and Greg become both hunted and hunter in their search for a way to send the demons back to Hell. One careless mistake could cost them their lives.
Wrestling with her faith, Assumpta considers an offer made by one very sexy demon: sleep with him, and learn how to rid the world of the escaped evil.
But the offer comes with a steep price: her immortal soul.
I hope the blurb sounds exciting!
Any reviewers out there? I should have the digital copies in a week or so and will be happy to send you a digital copy for review.