A guest post from Gail Z. Martin
Granny Weatherwax, Minerva McGonagall, Polgara,
Fiction, like TV, movies and advertising has an interesting, skewed view of the human race. In general, females show up briefly as children, mostly as adolescents or lusty and busty 20 and 30-somethings, and then vanish almost completely from view. Even ads for products clearly used by people over seventy (hello, home stairway elevators!) show female models who can't be a day over 40. It's like Logan's Run, only without the jumpsuits.
Now go to any suburban grocery store or shopping mall. Wow, where did all the women come from? Who knew there were women older than 39?
Hollywood–and to an extent, big publishing–buys into the Madison Avenue-fueled belief that women have an expiration date stamped on them, just like yogurt. A freshness date, after which they're no longer saleable. For some reason, they've concluded that although women buy the majority of books and manage most household spending, we only want to see stories about women the same age as our daughters.
Well? Are they right? It's said that the only genre that can successfully pull off a female character over 40 is mystery/crime. Yet I see the line between mystery and urban fantasy blurring with every paranormal crime detecting novel that hits the shelves. Does the willingness to read about a main character over age 30 end when a reader changes aisles in the bookstore?
I suspect there are several biases at work here. The first is our culture's obsession with youth. We've been told that unless we're Botoxed and face-lifted to within an inch of our lives we lack value, because young is good and old is bad. However, this obsession primarily applies to women, since Sean Connery was still getting accolades for being sexy into his seventies, when his wrinkles were considered to be 'craggy' and his gray hair to be 'distinguished.'
Secondly, there's consumers' presumed vanity and insecurity. Madison Avenue presents us with models for everything from Cadillacs to retirement cruises who look twenty years too young because the ad-makers believe that's what we want to see. It's assumed that we don't want to see women (again, never men) who actually look old enough to be someone's parent or grandparent in a leading role except perhaps in a secondary, minor role or in something on the Hallmark Channel. And maybe consumers share some of the blame. It's one thing to claim we want to see a full age spectrum of women characters. But it's another thing to put our money where our mouths are and actually purchase products that live up to what we said we wanted.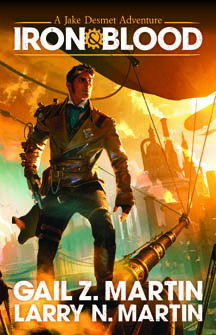 There have been some notable exceptions. Movies like Reds and The Expendables showed older characters kicking ass. Other stories like Momma Mia and even the Harry Potter series featured women of a variety of ages, in different life stages and roles and of differing economic classes. Arguably, all were successes. So why don't we see more such stories, especially since in real life, real women come in all ages?
As authors, we can easily make an effort to create and develop secondary and leading characters that are not in the 'action hero' stage of life and make them interesting, active, insightful, complex and realistic. Populate your fantasy worlds with female shopkeepers, sorceresses, fighters, seamstresses, queens, grandmothers, sisters, aunts, mothers, neighbors, healers and others who show the same range of ages you'd see at the supermarket. Show them as decision-makers, business owners, farmers, mages, social leaders, members of educated and influential religious orders, teachers, scholars, scientists and adventurers, because women have filled all those roles and more at a variety of ages all throughout history. (This is where it helps to read real history, not just watch what's on TV.)
Not only does developing characters like these make fantasy more faceted and realistic, it presents a much more believable world, one where more readers can see characters like themselves. It's a pleasant departure from all the lusty wenches and brawny heroes. And before someone chimes in that older characters can't tackle action scenes, I'd suggest you look at cultures where people are physically active in their everyday life instead of working at desk jobs, and you'll see men and women who remain spry well into their 'golden' years.
In my Chronicles of the Necromancer series, my main character, Tris Drayke, gets valuable guidance from his grandmother, a mage who helped to defeat the greatest threat of her time. In the Ascendant Kingdoms series, Blaine McFadden's mother and a number of recurring secondary characters show resilience, ingenuity and strength as they help lead a shattered kingdom back from the ashes. Mrs. Morrissey and Mrs. Teller are just two of the characters in my Deadly Curiosities books on whom main character Cassidy Kincaide relies for advice and, in the case of Mrs. Teller, magical protection. And in the Iron and Blood steampunk books, Jake Desmet's mother, Catherine, is a force to be reckoned with.
Bottom line: If consumers vote with their pocketbooks, viewership and readership for books that showcase characters–male and female–in a wide variety of ages and stages, then publishers, producers and ad agencies will finally get the hint.
Check out my new Steampunk novel Iron and Blood, co-written with Larry N. Martin, set in an alternative history Pittsburgh in 1898. In stores July 7!
The Hawthorn Moon Sneak Peek Event includes book giveaways, free excerpts and readings, all-new guest blog posts and author Q&A on 28 awesome partner sites around the globe. For a full list of where to go to get the goodies, visit www.AscendantKingdoms.com.
Gail Z. Martin writes epic fantasy, urban fantasy and steampunk for Solaris Books and Orbit Books. In addition to Iron and Blood, she is the author of Deadly Curiosities and the upcoming Vendetta in her urban fantasy series; The Chronicles of The Necromancer series (The Summoner, The Blood King, Dark Haven, Dark Lady's Chosen) from Solaris Books and The Fallen Kings Cycle (The Sworn, The Dread) as well as Ice Forged, Reign of Ash, and War of Shadows in The Ascendant Kingdoms Saga from Orbit Books. Gail writes two series of ebook short stories: The Jonmarc Vahanian Adventures and the Deadly Curiosities Adventures and her work has appeared in over 20 US/UK anthologies.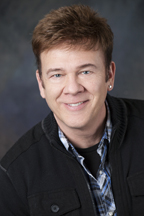 Larry N. Martin fell in love with fantasy and science fiction when he was a teenager. After a twenty-five year career in Corporate America, Larry started working full-time with his wife, author Gail Z. Martin and discovered that he had a knack for storytelling, plotting and character development, as well as being a darn fine editor. Iron and Blood is their first official collaboration. On the rare occasions when Larry isn't working on book-related things, he enjoys pottery, cooking and reading.
Find them at www.JakeDesmet.com, on Twitter @GailZMartin or @LNMartinauthor, on Facebook.com/WinterKingdoms, at DisquietingVisions.com blog and GhostInTheMachinePodcast.com, on Goodreads goodreads.com/GailZMartin free excerpts, Wattpad http://wattpad.com/GailZMartin.