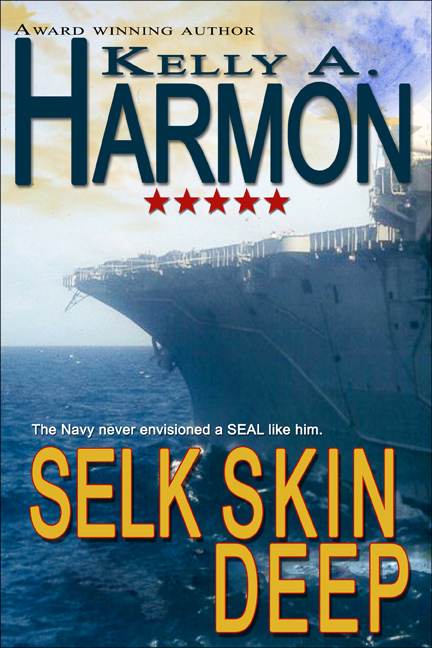 Kennedy never envisioned a Navy SEAL like him.
1967. Vietnam. Fat-boys and comp-B bombs explode aboard the aircraft carrier U.S.S. Livingstone killing thousands. Everyone dies if the carrier sinks, unless one SEAL – one selkie – puts the lives of humans ahead of his need to keep his secret.
Inspired by the true story of the U.S.S. Forrestal fire of 1967, award-winning author Kelly A. Harmon weaves alternate-history and fairytale into this action-packed and emotionally charged story.