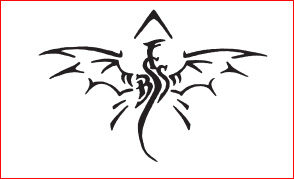 Is anyone out there going to Balticon this year? I've got a 'moderate' panel schedule, which I hope will allow me to get to a few more panels than I did last year.
Here it is:
Friday, May 23:
– Arriving around 3 p.m. and setting up in the Dealer's Room. I'll be 'manning' the Broad Universe table where we'll have swag to give away and members' books to sell.
(My books are 20-30% discounted at the con, and I will happily autograph them for you. 🙂 )
If I get my act together, we'll have a lollypop tree where, for a small donation to Broad Universe, you might win yourself a book!
Saturday, May 24:
9:00 a.m. – Pricing eBooks and Why Free is Not Always Better, with Sue Baiman, Collin Earl, Chris Snelgrove, and Michael Underwood. (Derby)
10:00 a.m. – Writing Resolutions, Evaluation, and Measurement, with Andrea Trask, Day Al-mohamed, Cindy Young-Turner, and Judi Fleming. (Parlor 1041)
4:00 p.m. – Broad Universe – Rapid Fire Reading with some of the other ladies from Broad Universe. (I don't know who, since it's not printed in the bulletin.) (Pimlico)
Sunday, May 25:
9:00 a.m. – Which Comes First: Hero or Villain? with Ruth Lampi, Mike D'Ambrosio, Amy Kaplan, and Bob Greenberger. (Parlor 1041)
I'm not supposed to be scheduled for this one (my name's in the bulletin anyway), but if time and space permit, I'll be there:
5:00 p.m. – Broad Universe – Rapid Fire Reading with Leona Wisoker, Sarah Avery, Lee C. Hillman, and Sarah Pinsker. (Pimlico)
Monday, May 26:
No panels, just hanging out in the dealers room and going to panels.